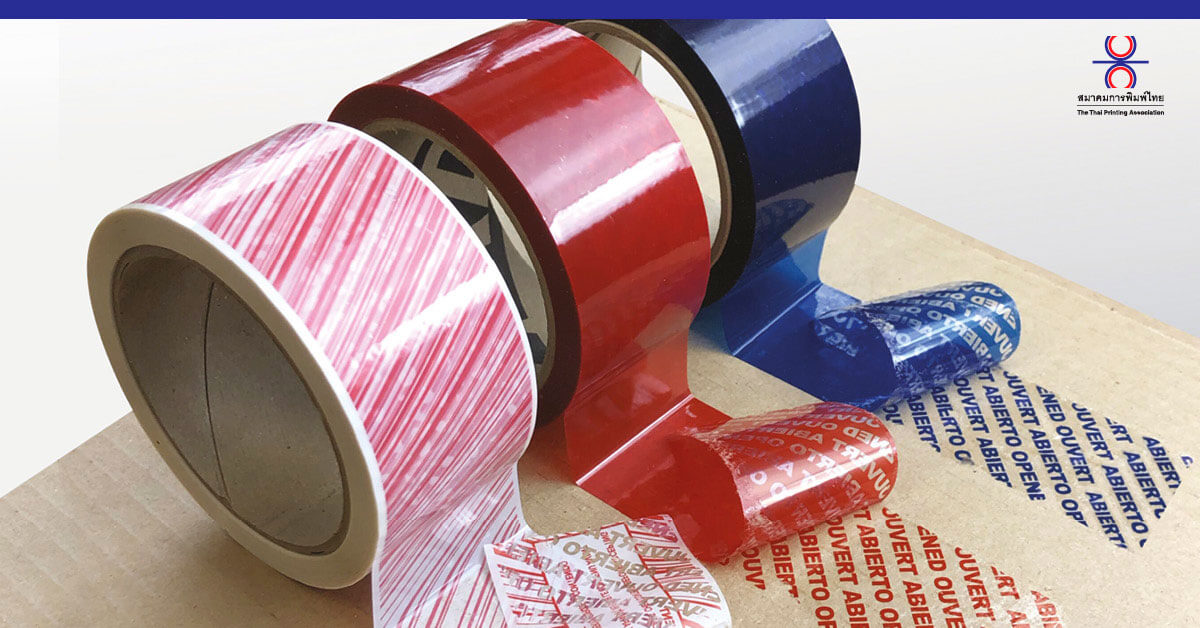 The Benefits of Sourcing your Security Packing Tape from an Eco-conscious Supplier
Security packing tape is an integral part of protecting goods during transit and storage
Security packing tape is an integral part of protecting goods during transit and storage, but it's not enough to just find a supplier. Choosing an eco-conscious provider that uses sustainable practices is the best way to ensure that your business stays at the forefront of security and environmental responsibility.
Embrace the sustainability trend
In today's world, sustainability is no longer just an option, it's a necessity.
More and more businesses are turning to eco-conscious suppliers for their security packing tapes, as doing so helps them meet the growing demand for environmentally friendly products. By choosing a green supplier, your business can set itself apart from competitors and benefit from improved customer satisfaction.
Growing demand for eco-friendly products
As consumer awareness of the environmental impact of their purchase's increases, end-users are showing their preference for brands that prioritize eco-friendly materials.
Packaging and packing suppliers have an opportunity to capitalize on this trend and increase their sales by becoming more sustainable.
This is further evidenced by a recent study by the Business Development Bank of Canada (BDC), which found that over half of large businesses had imposed ESG requirements on their suppliers by 2020, and that this trend will grow in the coming years.
New packaging rules
Echoing public sentiment towards environmentally responsible packaging, a number of laws and regulations encouraging businesses to reduce their carbon footprint are coming into force.
Europe is leading the way with the European Green Deal and the Packaging and Packaging Waste Directive, and similar legislation is also beginning to take hold in other countries around the world.
Brands will therefore be looking for suppliers who can help them meet or even exceed these new requirements.
Beware of greenwashing
Though packing and packaging are different, they are complementary.
If a brand invests millions of dollars in R&D to come up with an innovative compostable package for its products, it is reasonable to expect it will use eco-friendly supplies for shipping.
At a time when consumers are increasingly wary of greenwashing, using sustainable packing supplies is a great way to show consumers that a brand is serious about tackling sustainability.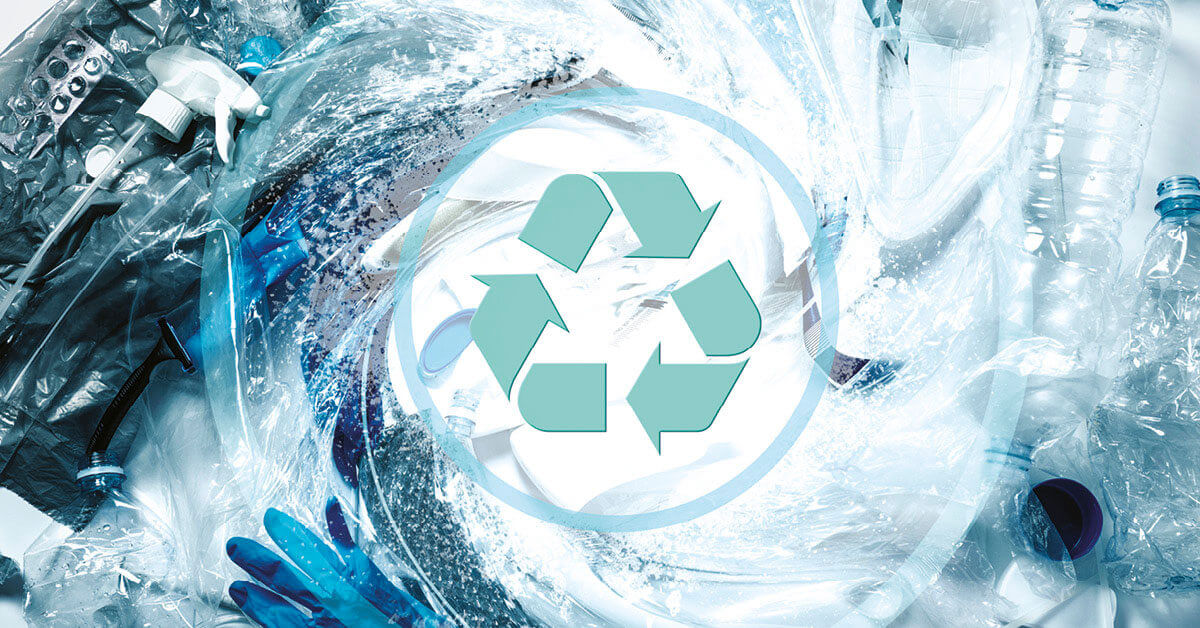 Innovation: the key to increasing competitiveness
As packing supplies are often sold as a commodity product, competition mostly revolves around price.
However, with the growing demand for environmentally friendly packaging solutions, many suppliers have realized that innovation in this area can be a key differentiator to help them gain an edge over their competitors.
Why packing tape matters
Packing tape is one of the most versatile packaging materials. It comes in all shapes and sizes and can be made of different materials.
General-purpose tapes are perfect for lightweight tasks, while heavy-duty tapes provide superior strength and durability. Tamper-evident packing tape, on the other hand, ensures that packages cannot be accidentally or deliberately opened without being noticed.
At any rate, the adhesive tapes market is booming, and the increasing popularity of e-commerce will continue to drive strong demand. In just eight years, the market size is expected to jump from US$66.6 billion to US$103 billion with a CAGR of 5.60%
How packing tape contributes to reducing waste
When you use good quality packing tape, you need less of it to secure the packaging, and this further reduces the amount of waste going into landfills.
Security packing tape plays an even bigger role in reducing waste, because it decreases the risk of counterfeiting, fraud, and theft, which in turn prevents wasted products and excessive customer returns.
In the end, it contributes to lowering the carbon footprint of supply chains, making them more sustainable than regular tapes.
The challenges of finding an eco-friendly alternative
Naturally, nowadays, every brand wants to have recyclable or compostable packing tape. Truth be told, selecting the right packing tape is always a balancing act between performance, cost, and sustainability.
The pros and cons of using paper-based packing tape
Water-activated tape may seem like a greener alternative than traditional plastic-based tape. But it's not always the most suitable option when the application requires strength and durability.
Another drawback is that boxes sealed with paper tape can easily be opened and resealed without anybody noticing the difference. It's not a truly tamper-proof tape.
The biggest challenge, however, is that there is no guarantee that consumers on the receiving end will recycle or compost the paper-based packing tape appropriately or that they'll have access to the necessary recycling infrastructures.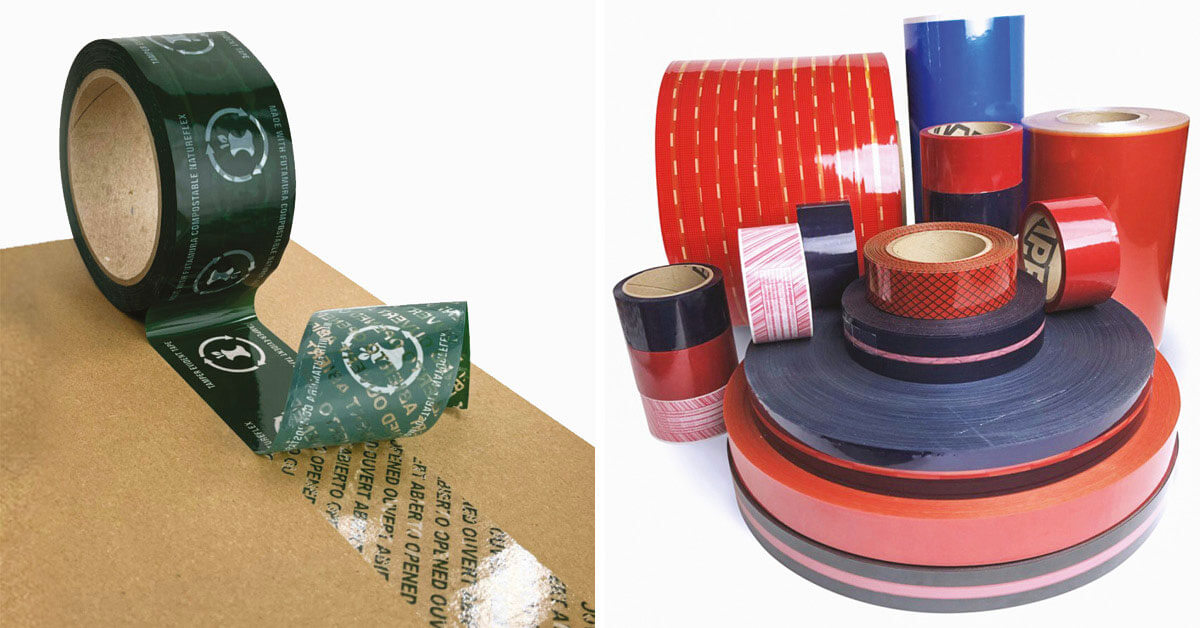 The sustainability challenge of multi-material packaging
As mentioned earlier, the unique characteristics of security packing tape contribute to reducing product losses during storage or shipping, thus reducing the carbon footprint of the entire supply chain.
But the recycling process for security packing tape has proven to be complex and sometimes cost prohibitive. This is after all a multi-layered tape composed of a film, a tamper-evident release and an adhesive. So, recycling requires separating the layers and ensuring the materials do not contaminate each other in the distinct recycling streams.
Undeterred by the challenge, Tamperguard has come up with an environmentally responsible approach that starts at the source.
Tamperguard's solution: a security packing tape with compostable film
Sourcing more sustainable materials for our security packing tape was the next logical step after investing in a net-zero production facility that incorporates green practices throughout the supply chain.
Unlike other tapes, Tamperguard's security packing tape is made from Futamura's bio-film rather than petroleum-based film.
So every time a client uses Tamperguard security packing tape, one pound of petroleum-based film is being replaced by compostable cellulose-based film. On top of that, Tamperguard's thinner films and glues contribute to reducing the negative environmental impact even further.
Going green is a collective effort
Tamperguard has been committed to environmental sustainability for years and the development of this new tape stems from a suite of ongoing efforts to reduce our environmental impact.
Hopefully, our concrete actions will foster a culture of responsibility and engagement among present and future clients, who can be proud to work with a supplier that cares about our planet.
---